Welcome
to a page of
Joy2MeU
The Web Site of Spiritual Teacher, codependence counselor, grief therapist, author, Robert Burney and Joy to You & Me Enterprises.

Go to Home Page
Site index page

Robert is the author of the Joyously inspirational book
Codependence:
The Dance of Wounded Souls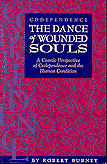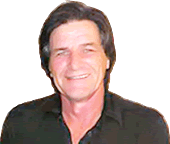 Robert Burney



Codependence Pages



Inner Child Healing Pages



Spiritual Belief System Pages



Metaphysical Pages



Alcoholism Pages



Miscellaneous Topics Pages



Romantic Relationships Pages
Information about Codependence: The Dance of Wounded Souls by Robert Burney
Ordering information: includes secure links for ordering my books by credit card or PayPal; links to Amazon.com for ordering books; national distributor; special offers on books set that include shipping anywhere in the world. Other Special offers pages.
| | |
| --- | --- |
| Book General information: including some quotes from reviews, some quotes from book, some testimonials from readers. | Authors Bio: Some biographical information about Robert Burney, the author of Codependence: The Dance of Wounded Souls. Includes authors picture and history of the book. Updated 2/2003 |
| Reviews: includes source of review. | Authors Foreword to Codependence: The Dance of Wounded Souls. |
| Book info page to print and taken to book stores with ordering information. | Video tape with two hour long TV interviews with Robert Burney (this no longer available.) |
| | |
| --- | --- |
| Future Publications Offers an opportunity for investment and records the evolution of Robert's thoughts in relationship to his book and writing. | Book stores in the US and Canada that have recently stocked Codependence: The Dance of Wounded Souls and a list of countries from which the web site has had visitors. |
Other informational pages.

| | |
| --- | --- |
| Telephone counseling with Robert. | Testimonials - for Phone Counseling |
| Find CoDA Meetings - A resource page with tips on finding local meetings. | Recommended Links page. Joy2MeU recommended links. |
| Web ring page. Interconnected sites with topics that relate to this site. Not updated in years. | Recommended Books. Joy2MeU Book Store in association with Amazon.com. |
| Awards - 25 awards that have been presented to - as well as two poems dedicated to - Joy2MeU Web Site. Not updated in years. | Testimonials from people whose lives have been touched by Joy2MeU and Joy to You & Me Web Sites. |
| Referral page. Local therapists / counselors / healers from all over, that have either been referred by readers or have contacted Joy2MeU because they resonate with it's message. Not updated in years. | Joy to You & Me. This page provides links to the pages of original site not moved to this site. Includes: Question and Answer pages; and Newsletters from 1998 charting evolution of web site. |
| | |
| --- | --- |
| Tell-A-Friend is a page that allows you to send an e-mail to any friends you think would be interested in Joy2MeU. | Monitoring Page - to sign up to be notified by email whenever the New page changes. |
| Site Index page - for easier site navigation. | Translation Page - Page with links to several sites that provide machine translations. |
| | |
| --- | --- |
| New page. The newest additions to the web site, including: new or updated pages; newest links, announcements about the web site, news of Robert, or of the book. | Donations to the Cause / Love Offerings - a discussion of giving and receiving and an opportunity to support Joy2MeU. |
Newest informatonal pages
Dancing in Light

Created in September 2005: a pay to view section of site consisting of 28 pages that were formerly on Joy2MeU.com - including the last 13 chapters of Codependency Recovery: Wounded Souls Dancing in The Light Book 2 A Dysfunctional Relationship with Life, 10 Chapters from the online book: Attack on America - A Spiritual Healing Perspective and Call for Higher Consciousness and the final 4 articles of the series of articles on The True Nature of Love.


---

In January 2009 I posted a special page dedicated to my God-son and Step Grandson

Darien

- and I have added updates to it since then.

Intensive Training Day workshops
with Spiritual Teacher, inner child healing pioneer
Robert Burney (begun in April 2006)

---

Intensive Testimonial page

---

Begnning March 2007 inner child healing grief groups available to anyone who has attended an Intensive Training Day
It is now possible - through joining our yahoo group - to receive frequent announcements about Joy2MeU
Links to past Joy2MeU Update Newsletters:




(All of the above Updates are linked together so you can go from one to the next in order.)



The following two excerpts from the New & News page list content of some of the Update Newsletters that may be of interest:



February 3, 2009 New & news: I just updated the copyright notice on 27 of my Update Newsletter pages - up through June 2003. I also removed the code that blocked search engines from indexing those pages. I had blocked them at the time because there was some very personal processing I was doing in some of those Newsletters. There is some valuable sharing that I do in many of them that you might want to check out - especially: October 2000 + Part 2; May 2001 + 3 newsletter pages; January 2002 + 2 newsletter pages; August 2002: November 2002: June 2003 + 2 newsletter pages. All of the Updates are listed at the bottom of the site index page and anyone who wanted to trace the evolution of this site - as well as my personal recovery process over those years - would find reading them through interesting and valuable.

I continued a process I started in February of removing blocking html code and updating copyright notice on my Update Newsletter pages (something I explained in my April 2009 Update which also includes the story of my April Fools Day lesson in falling in love and a report about attending the wedding of two people who announced at the reception that without doing my grief group together they wouldn't be getting married) - and am listing some of them here that have particularly interesting content: Update Newsletter December 2003 I talk about how hard it can be to let go; Update March 2004 - plus 2 additional pages - intense personal processing about learning to open to love and metaphysical aspects of the growth process; August 2004 challening the Universe to bring on whatever lessons I needed to learn to have a relationship; December 2004 sharing my views Christmas, Jesus, and Christianity; October 2005 includes The story of some incredible Miracles in my recovery; January 2006 review of 2005, a year of huge change for me; March 2007 sharing about the Medicine Cards and Masculine & Feminine with an additional page of processing about my fear of intimacy; and April 2008 in which I talk about the kind of wounding and deprivation feelings that drive relationship addiction.


Links to Joy to You & Me Update Newsletters from 1998 on original silcom.com site:

If you would like to be on my e-mail list please drop me a line. We keep a mailing list only for the purpose of sending out periodic (once a year now) announcements about newly posted Update Newsletters for this web site. Your name and e-mail address is never traded, sold or used in any way whatsoever except for that purpose.~ Robert Burney

Contact Joy2MeU
Joy2MeU Web Site @ http://Joy2MeU.com - Launched 2-4-99
Joy to You & Me Web Site @ http://www.silcom.com/~joy2meu - Launched 2-28-98
Joy to You & Me Enterprises PO Box 1028 Cambria Ca. 93428 805-203-5875 (as of 7/12/21 805-900-5237)