Joy to You & Me and Joy2MeU Update
Hello Magnificent Radiantly Beautiful Spiritual Being,

Several months ago when I started writing this Update in the beginning of February, I wrote: "both my son and Susan's daughter are in rehab right now." I was going to talk about what a great thing that was. Before I had a chance to get back to working on writing this Update however conditions had changed and gotten quite different. By the middle of that month our financial position became quite desperate and on February 18th I sent out an appeal for help from the people on my e-mailing lists - and also posted it on Facebook.


"I desperately need to come up with an extra $2000 in the next week (extra meaning over and above what Susan and I will probably be making in that time) - to pay the rent, be able to keep Darien in his Montessori School, keep the untilities turned on, try to stop the car from being repossessed, and ultimately really, to keep the websites going."


The following week things changed drastically - in multiple ways. Here is what I wrote to several friends who were inquiring about how the situation unfolded:

"Thank you for your kind words and good wishes. Sorry it has taken me so long to respond, but it has been a hectic week or so and I am just now getting caught up. The response has been great and the immediate pressure has been relieved. So many people are hurting right now - great opportunities to practice having faith and being grateful with what we have.;-)

Of course, it seems like sometimes the Universe gives me more because it is about to give me more need - if you know what I mean. (I used to think that it was taking away what it just gave - but have changed that perspective.;-) Susan's 21 year old daughter and my 20 year old son both got kicked out of after care programs this week - so now we are going to have 2 more people living with us in this house that is too small for just the 3 of us. Two more people without jobs of course. Ah yes, more opportunities for growth.;-)"

I will tell the story of what has, and is, happening in the Newsletter section below - including a secion about my son. In the right hand column there are notations of, and links to, any pages that are new or have been added to since the last Update - several of those will be mentioned in the announcement here of a new page on the site and others in the story I share in the Newsletter section of this Update.


There are two new developments that I am announcing in this Update. One is that we are creating Fan pages for each of the new websites that will be completely integrated with Facebook. This will include: Users can login and leave comments to the articles on my site or the pages within Facebook, and have their comments and a link back to the article optionally appear on their Facebook wall for their friends to see... It can also optionally post status message when they login and out of your site(s) if they wish - and more. It could offer the opportunity to create a community of people who are healing their wounded souls and learning to Dance in the Light. (Years ago, I used to say that I wanted to find my tribe.;-)


"A single soul's healing advances the healing of all souls - imagine the power of two or more." - Codependence: The Dance of Wounded Souls


I have slowly been working through my e-mail list from prior to the summer of 2008, sending out invitations to everyone who I find on Facebook. Those are the e-mail addresses that I have saved on a text file but not in my e-mail address book because of my screw up in transferring information to my new computer at the end of July 2008. This was something I shared with my Yahoo mailing list in August 2008 and later included in my November Update Newsletter.


Thu Aug 21, 2008 11:12 am "I am so blessed"
"Well the good news is that I got the new computer my sister sent me (an iMac with a large screen - it is amazing how they can fit the computer workings into such a small space these days;-) - and it is great. The bad news is that transferring my data from my old computer I screwed up and froze the old computer. I was eventually able to get someone to take out the hard drive and transfer the data - but I did lose all my e-mail files and addresses and bookmarks. It is weird not having the e-mail files that I could always look back on to see when someone first contacted me, or what they had communicated to me previously - even to know if a person had contacted me before at all. Luckily - in one of those perfect Cosmic Coincidences of timing - I had transferred almost all of my e-mail list to Jeff (the guy who made the CDs and is designing the new web sites.) He has a new e-mailing program set up for Joy2MeU that will be sending out a new look Newsletter sometime soon - announcing the new stuff that will be available. I may have lost a handful of e-mail addresses, but that is all - so that is good." - Joy2MeU Update Newsletter November 2008


Even if I had all of the e-mail addresses in my address book I didn't want to turn the whole address book over to Facebook indescriminately - so doing them one at a time is probably the best way. Many of the people who have signed up for the e-mail list since then probably don't know about my Facebook page as yet - so it isn't because I don't want you as friends on Facebook, it is that I have gotten around to inviting everyone yet. I didn't really start getting into it until last fall although Susan had set up a page for me months earlier. I am hoping now that Facebook can prove to be a good vehicle for spreading the word about my book and work.


The other new development - a new page here on Joy2MeU - is a page for what I am calling the Wounded Souls Trilogy. The spark for this came from some feedback I received in January that led me to adding the following to the ordering information page for my book (italic and bold added in the second paragraph to emphasize the important point that was the spark.)


"January 19, 2010 - In October 2009, I posted a temporary special offers page that included this paragraph:


"The first sequel (to Codependence: The Dance of Wounded Souls) will be entitled Codependency Recovery: Wounded Souls Dancing in The Light Empowerment, Freedom, and Inner Peace through Inner Child Healing and it will be an updated version of the inner child healing pages of the Joy2MeU web site combined with material evolved and refined in doing my Intensive Training workshops and telephone counseling. The articles that will form the core of it are available in E-book from from Suite 101 for $19.95 (E-Book on inner child work) and in a spiral bound hard copy of the 23 articles that make up that e-book. This spiral bound booklet is not something that is available for purchase except to people who attend my Intensive Training Day workshops (and also to people who make a certain level of Donation / Love Offering.) This is the first time that this booklet has been offered for purchase here on the site."


This past week someone who had attended my January Intensive Training Seminar (and had purchased the booklet there) gave me some very interesting feedback. She said that if I ever published a new edition of The Dance I should add the inner child healing booklet to it. She said that as much as she had loved The Dance, she was left after reading it with the question of "What exactly do I do now?" - and that this booklet is the perfect compliment to go with the book. In her opinion, the inner child booklet shares information that can help a person get actively involved in the inner child healing even if they don't have a therapist.


So, I have decided to add the option of purchasing the booklet with the book - or separately for those who already have my book." - ordering information page for Codependence: The Dance of Wounded Souls


This booklet is something that I originally printed up to use as a handout in my Intensive Training Day workshops. I did use it that way until the economic crash of late 2008 when I found it necessary to start selling it at my workshops. As noted in the quote above, I had never offered it through the web site until last fall for a short time - and it was only in January after getting this feedback that I started offering the booklet on my ordering page.


Seeing this booklet as the heart of a second book in a three book set has been something that I have envisioned for quite awhile. It is a concept that evolved for me out of the online book that I found myself writing in 2002 and 2003.


"One of the most fascinating aspects of my writing - to me, anyway - is that I am writing about the same basic dynamics that I have been focused on for more than 10 years (more than 17 years now in 2010.) The basic dynamics of codependence - of the disease / the wounding process and the recovery / healing / Spiritual awakening process - are something I have seen clearly for quite awhile. There is nothing in my book (Codependence: The Dance of Wounded Souls) - though the final draft was written in 1995 - that is not aligned with what I believe and know today. . . . . What is happening though, is that I keep writing - and understanding - on deeper, more sophisticated levels. The layers are more subtle, but each one I peel leads to a clearer, more refined understanding from a higher perspective. . . .

In this online book, I am finding myself exploring new levels and perspectives - both dissecting the dynamics of codependency and recovery on more sophisticated and subtle levels (both psychologically and historically) and discussing different facets of the phenomena in more concrete, practical, and hopefully understandable, terms. . . . I very happy with, and proud of, the chapters that grew out of this initial source. It has since grown into an in depth look at the phenomena of codependency on multiple levels." - May 2003 Author's Foreword to Codependency Recovery: Wounded Souls Dancing in the Light Book 2: A Dysfunctional Relationship with Life

It was as that online book evolved (out of what originally a response to a very ignorant online article) that I started seeing it as the third in a trilogy of books, with the inner child healing book as the second.


"When I was writing the first draft of my process level - how to - book about the inner child healing approach that I developed in my recovery, I thought that the actual explanation of the process would be the second part of the book. I believed that part 1 would be an explanation of the dynamics of codependency in terms of cause and effect. That is, how and why the wounding takes place, and the dynamics of the dis-ease of codependency - the ego's emotional / behavioral defense system - which creates a continuing vicious cycle of cause and effect in a person's relationships. Learning how to relate to self, life, and other people in early childhood from people who were wounded in their childhood, traps us in an ongoing cycle of shame, blame, and self abuse. That is what makes doing the inner child healing work so vital to changing the quality of our life experience.

Now in May 2003, because of the chapters I have written for the The codependency movement is NOT ruining marriages!, I am seeing the structure of the book reversed. In other words, the explanation of how to do the work will come first and the chapters looking at different levels and manifestations of codependency will be what I am here calling Book 2. . . . .

. . . . As stated above, the material in Codependency Recovery: Wounded Souls Dancing in The Light Empowerment, Freedom, and Inner Peace through Inner Child Healing will be an updated version of the inner child healing pages of the Joy2MeU web site - and the articles that will form the core of it are available in E-book form."

"I have now changed the name of most of the Chapters of what had been called: The codependency movement is NOT ruining marriages!. I wrote the Introduction to Codependency Recovery: Wounded Souls Dancing in The Light Empowerment, Freedom, and Inner Peace through Inner Child Healing and the section on Detachment which I am using as part of this foreword to Codependency Recovery: Wounded Souls Dancing in The Light Book 2: A Dysfunctional Relationship with Life in May of 1999. . . " - Author's Foreward to Codependency Recovery: Wounded Souls Dancing in the Light Book 2: A Dysfunctional Relationship with Life

Codependency Recovery: Wounded Souls Dancing in the Light Book 2: A Dysfunctional Relationship with Life is now part of the subscription area of my site that I call Dancing in Light.


This explanation went on longer but was too long to include here, so to read the rest of it you can go to the new Wounded Souls Trilogy page.


(This Wounded Souls Trilogy is a different work from The Dance of Wounded Souls Trilogy - sorry if it is confusing. The Dance of Wounded Souls Trilogy Book 1 is a

Magical Mystical Adult Fable

, and is actually the first thing I ever wrote. What I learned while writing it lead to the work that is Codependence: The Dance of Wounded Souls - as I mention in my

Biography page

.)

Additions to the web site since the August 2009 Update include:

A new article added to Joy2MeU Emotional Incest Issues (new to this site - was formerly available on another site)


In honor of my 26th Sobriety birthday yesterday I added some quotes about what my recovery means to me to an article in which I share about early recovery: A Higher Power of my own understanding 2 - the beginning of empowerment


Also in honor of my birthday a new page Working the Third Step


And I have added an option to purchase the booklet: Empowerment, Freedom, and Inner Peace through Inner Child Healing to my ordering information page: Codependence: The Dance of Wounded Souls for the first time because of some feedback I received this week about how it compliments the experience of reading my book.


I twice have added the latest pictures and stories about my precious step grandson and godson Darien


And also the story of a huge breakthrough in my relationship: Valentine's Day 2010


Now Available Wounded Souls Trilogy

And the announcement that Intensive Training Days are scheduled for San Diego on May 30th, July 3rd, Sept. 5th, Oct. 17th and Nov. 27th

In addition:

After each Intensive Training Day
I add the latest feedback on the Intensive Testimonial page


Two new batches of wonderful Testimonials for the book, tapes, and web site.

Some new testimonials added to the Telephone counseling testimonial page.


Added new links to the recommended Links page



Links to past Update Newsletters for the Joy2MeU site (launched February 4, 1999) can be found on the Information index page. - and also at the bottom of the site index page. Links to the Newsletters of my original Joy to You & Me web site (launched February 28, 1998) can be found on the Joy to You & Me page which list pages from that site not moved to Joy2MeU.




New web sites:
Robert Burney Live.com


Wounded Souls.com

TwelveStepMiracle.com

AbundantSpirituality.com

HealYourInnerChild.com


HealthyRomanticRelationships.com

NewAgeDawned.com

New formats available for Codependence: The Dance of Wounded Souls:
E-Book


Amazon Kindle book (Kindle Devices now only $299)






My yahoo mailing list is for anyone who is interested to getting more frequent updates than my periodic Update Newsletters

Click to join Joy_2_Me_U

The Newsletter sharing portion of this Update is immediately below and will be followed by a section in which I share a bit about my son. Below the navigational links after that I will share the messages I sent out to my Yahoo mailing list since my last Update Newsletter in August 2009.

---
Newsletter
It has been almost 9 months since my last Update - a new record time in between for me. A lot has happened - and there have been great changes in our lives. Mostly internal changes, but some significant external ones as well.

February 4th, 2010 3:12 AM
Yesterday as I was trying to write this Newsletter part of this Update, I had a lot of pain and grief come up as I looked back at the events of last fall. And some sadness come up about some of the challenges in our lives right now. At the same time, it is mindboggling to me how much Joy I have also felt in this last nine months amidst the storm that is my life. (I just did a quick site search to find a page on which I explain the saying from which the "amidst" is taken. I found quite a few mentions of it, including including Serenity and Expectations - intimately interrelated - but the one that brought up a lot of feeling was this quote from my last Update. A reminder once again, of what an incredible gift my codependency recovery is to me - that it has given me the capacity and the freedom to experience Joy in moment and inner peace no matter how much of a shit storm is going on in my life - brought up tears of Joy. I Truly can be happy, joyous, and free in the moment no matter what is happening in my life some of the time - what a miraculous gift!)

"It is always amazing to me when I stop to think about it, how much Joy I am able to feel in my day to day life - and what a sense of peace and faith underlies my experience of life - because of my codependency recovery. A quote that I heard in early recovery that I have mentioned often in my writing comes to mind: "Serenity isn't freedom from the storm, it is peace amidst the storm." Well the storm of life is ongoing here in Southern California. Especially the walking the financial edge storm that the economic crises brought on the end of last year. It is a good thing that Susan is working so hard, because we wouldn't still be floating without her willingness to drive to Orange County and work 5 days a week." - August 2009 Update Newsletter

The great news about the last mention in this quote, is that Susan's office moved down to Carlsbad this weekend - so she won't have the long commute to work any more. Hurray for that one! Her being away so much of the time was part of the dynamic of our life that created the conditions that made possible the situation that developed late last summer and early fall in our lives and in our relationship. The shit storm of fertilizer that hit us in October and November was truly a "hell" of a lot of pain - and brings up sobs for me this morning as I write about it.
"When Susan gave me my 26 year token at an AA meeting she said that us standing up there together was proof of the miracles possible when two people are in recovery. She said that "we went through hell" this last year and now our relationship has never been so good - or something to that effect. (The part in quotes is a direct quote.)" - Romantic Relationships and Valentine's Day 2010

And those conditions and that situation were a perfect part of our path. As I talk about in the article I posted on Valentine's Day, we were able to make it through a blast furnace of pain that reshaped and transformed our relationship - and allowed me to completely open up my heart to another adult human being for the first time in my adult life.

"In my early writings about the relationship, I talked about how I had opened my heart to her in a way I had never done to another person - and how I was able to Love in the moment in the way I described in my Wedding Prayer / Meditation on Romantic Commitment in reality and not just in theory - and those things were true to the extent I was capable of loving at that time. But the level to which I had opened my heart and was capable of Loving then was minuscule in comparison with where I am at now. I have tried to think of analogies - like the difference between a drop of water and all the water in the pond; a grain of sand to all the sand on the beach; being in preschool as opposed to getting my third Ph.D.; my level of consciousness at 30 days sober compared to at 26 years in recovery, etc. Obviously I am trying to convey that there has been a huge, quantum leap into dimensions and depths that I have never experienced before." - Romantic Relationships and Valentine's Day 2010

I have mentioned previously that the Universe tricked me into this relationship to learn to open my heart - and that the first human being that I Truly opened my heart to was my precious step grandson and godson Darien. It was on the page I have dedicated to him, that I originally shared this huge breakthough that Susan and I had in our relationship. After first posting it there, I then decided to make the Valentine's Day article a separate page to share the story of the breakthrough that led to our transformation.

"It is still quite scary at times, being so vulnerable from having opened my heart to her so much - as I am sure it is also for her - but we are going forward enjoying this new closeness, this new much deeper intimacy, and this new more mature Love that comes from having worked through issues that would have destroyed most relationships." - Romantic Relationships and Valentine's Day 2010

I can Truly look back on what happened now and be very grateful for how it unfolded and the opportunity it presented us to work through our fear of intimacy issues and open our hearts to each other in such a spectacular way - but that doesn't mean all the grief and pain is gone. Knowing that an event or situation in the past was a perfect part of our Spiritual Path that helped us to get to a better place, doesn't make the pain we experienced at the time disappear. We gradually heal our emotional wounds, so they don't get triggered so often, and don't have as much power when they do get triggered - but the wound doesn't go away completely. And, as I mention in the article, the very deep issues that I uncovered in relationship to my father are something I still need to do some processing about at some point. I am not sure when I will get the time and space to do that - but undoubtedly it will be in working out a relationship with being a father that will force me to look at those issues more completely in the not to distant future.


We entered 2010 in this much more Loving relationship - and had a period of time when we could enjoy each other's company with the seasoning of Darien's brilliant presence through January and into February without too many outside influences to complicate things. By the middle of February however, the financial situation had grown desperate. Thus the plea for help I sent out on February 18th.

"I desperately need to come up with an extra $2000 in the next week (extra meaning over and above what Susan and I will probably be making in that time) - to pay the rent, be able to keep Darien in his Montessori School, keep the untilities turned on, try to stop the car from being repossessed, and ultimately really, to keep the websites going.

Due to the economic situation in the world I have lost over 2 dozen phone clients in the last year who wanted to continue but couldn't because of their own financial circumstances and Joy to You & Me sold less books in 2009 that I have sold in any year since 2000 - the first full year of Joy2MeU.com. That has put us in a desperate financial condition at this time and I am offering these special offers until March 1st (9 pm PST, Midnight EST) in the hopes of accessing the abundance that will allow us to keep Darien in school and pay the rent and utilities and all that jazz. If nothing else, I doubt there is anyone out there who couldn't use a couple of phone session before the end of 2010.;-) This page has the lowest offers ever made if someone wants to help by purchasing something: http://joy2meu.com/SpecialOffer.html

If there is any way you could help with a Donation / Love Offering, purchasing something, or loaning me some money or whatever, I will be eternally grateful!" - "Asking for Help" Thursday Feb 18, 2010 12:02 pm Message to Yahoo Mailing list - and susequently posted on Facebook and sent to entire mailing list (except the most recent sign ups.)

The response was overwhelmingly positive. Most people weren't able to send anything, but did send good wishes and prayers - as well as thanks for having the courage to ask for help. There were a few people who responded very negatively and asked to be taken of the mailing list. There were also 3 or 4 people who wrote to say we should take Darien out of the Montessori School - that it was a luxury not a necessity. That couldn't be further from the truth.
We originally put him in that school because it was cheaper than regular day care. And it has been a great experience for him - he is so much more confident in socializing with other kids now, it is really great. The main reason to put him in the school however was to give me some time to work. I have almost no time to do any writing these days (witness the need to do it in the early am) - and find it impossible to do any kind of focused work that takes some concentration when his enthusiastic, exhuberant little self is around.

"During the time he is in school - basically 9 until 3 - is the time I have to get things done. Then and early in the morning or late at night. (Last night - with the help of a tooth ache - I stayed up until about 2 working on this.) My mornings are centered around getting him dressed and ready and off to school - and once he gets home in the afternoon it is hard to do anything that takes very much concentration and focus because he wants attention and help with various things. Or he wants to be on my computer playing games - which means I can't be on my computer. The other day he changed the screen saver on my computer - 4 years old, and he is finding things on my computer that I didn't know were there. I used to have more time in the afternoon or evening to get some things done before Susan started this job - but now she isn't here near as much and is often pretty tired when she is." - Feb. 5, 2009 message to Yahoo Mailing list quoted in April 2009 Update Newsletter

It is between 9 and 3 on weekdays that I try to do most of my telephone counseling appointments, get to the post office to mail off orders, do the grocery shopping, etc., etc. He is a Joy and a blessing, but it is challenging to get any work done when he is around. So, having some time to myself is very important to me and keeping him in school was not a luxury.

Other than the few negative responses, and the people who thought him being in school was a luxury, the response was truly gratifying and humbling - and at the same time reminded me of what a gift it is to be able to have had a positive impact on so many peoples lives. It is amazing how the internet has facilitated the opportunity to reach out and touch other people's lives around the globe - to be able to share the message and the Joy that it is my privilege to be a channel and a messenger for in this lifetime.

"Things were really quite desperate when I sent out my appeal for help on February18th. The response was Truly great and heart warming as I heard from so many of you about how valuable my work is to you, even though many of you were in no position to actually send any help. A number of people were able to actually send in small to moderate donations. Several people sent large amounts. And a large number of people took advantage of the special offers page to show their support through purchasing sessions, books, etc. It was a wonderful and very gratifying response that leaves me unable to put into words the gratitude and validation that I felt from all of you who responded. It was not enough to get us up to even (that would have required 5 figures of inflow) or to get us to the place where we could pay the rent in one sum (instead of two installments) or pay the bills on time (instead of running at least a month late) - but it was enough to relieve a great deal of pressure and did exceed what I was requesting significantly.

I was so relieved to feel like I could focus time and attention now on some of the projects we have on the board - like making audio recordings that include articles on my website, recording my Intensive, getting question and answer pages posted on my new sites, getting the DancinginLight.com website proof read and edited to make it available, getting the digitally remastered audio download into CD form, etc., etc. To say nothing of getting my first Update Newsletter written since last August.

But all that was put on hold by developments in the week after I sent out my appeal. On the following Monday Susan's 21 year old daughter got kicked out of the halfway house she was in. On the following Thursday my 20 year old son got kicked out of the aftercare program he was in - and was kicked out of his house by his mother. He was staying in a homeless shelter in Albuquerque for some days before we brought him out here. The good news is neither were kicked out for using. The opportunities for growth arose out of the reality that now both of them are living with us. . . .

. . . I used to feel victimized when something like this happened. You know, those times when a little extra money comes in and you breathe a sigh of relief and then the car breaks down.;-) I don't buy into the victim feelings any more - think of it as the Universe taking back something I have just been given. I recognize it now as abundance flowing in for a need in advance of my knowing it was going to become a need. In fact, without the money that had come in it would have not been possible for us to even consider bringing my son out to live with us - we were looking at the potential of being homeless ourselves.

I am very grateful that I was able to take my son in. The conditions he was living in for quite awhile have caused me a lot of pain because I wasn't in a position to help him more than I have in the past. It was a great opportunity for me to make some amends to him about the way his life has unfolded. This is something I will be writing about soon - my relationship with him and how it has unfolded. And it is of course, and perfectly, related to my relationship with my father. I am still planning on writing about the issues that were uncovered about my father in the huge opportunity for growth Susan and I had in our relationship last fall. (Romantic Relationships and Valentine's Day 2010 ) I will be writing about that breakthrough some more - including doing processing about those issues with my father when I get the chance. It won't be however until after I write my Update Newsletter in which I will do some processing about my issues with my son. I hope to get that done this month, but as today is the 5th of April I will need to do my taxes first.

If I thought I had trouble finding time to write before with just Darien to take care of, it has multiplied now with two immature young adults to supervise and take places (at times - they are riding the bus most of the time) - and all the complications that come from having 5 people live in a small 2 bedroom, 1 bath place. The great news is they are both in recovery. It was really a trip this last Saturday when my son came to my Intensive. I will be writing about that in my Newsletter also. The not so great news is that they both have ingrained behavior patterns that they have to be really pushed to start changing - and they need to keep getting prompted to get to meetings and clean up after themselves and such things. The very challenging news is that they eat a lot and have brought a whole bunch of new expenses into our lives. So the Adventure continues and keeps getting different.;-)

The great news is that things have never been better between Susan and I. We are both getting to experience Love and intimacy on levels we have never known before. Very cool!!!! And within the next month the office Susan works in will be moved down to a location locally - so she won't have to drive 60 miles through horrible traffic all the time. That is great news!" - "Update on the Joy2MeU Adventure" Monday Apr 5, 2010 10:22 am Message to Yahoo Mailing list

As I mention in this excerpt from the message to my Yahoo list, my son came to my last Intensive. That was a trip - to be talking about how we are wounded in childhood and have my son who was wounded by the way I lived my life, be sitting there listening to it. Very interesting, strange, and cool.
Having two more people in this small space we live in, is challenging. It was such a relief for a long period of time last fall and thru early winter that it was just the 3 of us - Susan and Darien and I - living here. It was probably what made our huge breakthrough possible also. Susan's daughter - Darien's mother - has lived with us on and off since we moved down here in September 2006. The Divine Plan unfolded in such a way as to keep her absent for a period of months last fall and early winter - and it was what gave Susan and I the space to really work through our issues.

Susan and her daughter have a very contentious relationship that I have always had great difficulty with - that has always to me, posed the biggest threat to my relationship with Susan. Now we not only have that dynamic to deal with, but also my relationship with my son whom I have never really had the time and space to develop a true relationship with. The good news is that my son is making great progress - really getting into recovery, getting with the program. I will talk in the next section about my relationship with him.

The added challenge now, is that just as the dynamic between Susan and her daugher is threatening to me at times - so to is the dynamic between me and my son sometimes threatening to Susan now. Things got so much more complicated when we took both of them in - not just financially, but in terms of the kind of emotional dynamics and stress that can result from having 5 people live in a small two bedroom, 1 bath house with lots of emotional undercurrents swirling around and financial issues in play.

So, we are taking it one day at a time, trusting that the Divine Plan is unfolding perfectly. We get lots of opportunities to practice our recovery, to catch ourselves when we are in reaction, and find serenity and happiness and Joy in the moment amidst the storm that is life.

We actually had quite an overt miracle this last week. When Susan's mother died last fall, Susan's daughter inherited her grandmother's favorite cat Sophie. Susan's daughter Melodie and her partner Bryce live with Darien's 2 year old cousin about 3 blocks away from us. (There are some pictures of Darien and his cousin Kiley, as well as one including Melodie on the Darien page.) At some point a few months after getting the cat, their landlord found about about it and demanded they get rid of it because their lease forbids pets. So, the cat came to live with us temporarily - two months ago. This is a cat that had spent her whole life indoors, yet kept trying to sneak out of our house. A cat who spent all of her time either sleeping, or meowing (yowling) insistently. Alternately a real pest and a comforting presence, it was looking like we were stuck with keeping the cat. Then last Friday night the cat got out. Somehow, when one of the many people living here went outside, she had snuck out and was nowhere to be found on Saturday morning. When we first moved down here in September 2006, we had a cat that snuck out and disappeared - probably snatched by coyotes. We were pretty sure that this must have been what happened with Sophie.

On Monday morning, after having been away for the weekend, Melodie went out into her backyard feeling some sadness about her cat being gone. Then she heard a noise and looked over, and there was Sophie lying on a sofa on her back porch. An all white cat that was almost not recognizable because she was so dirty, somehow this elderly cat had found it's way accross three cross streets to the very house that she had lived in for only a couple of months a couple of months ago - and was able to scale either a tall fence or a steep hillside to get into the back yard of her own house. Amazing!!! Unbelievable!! A miracle to be sure.

I have had so many miracles in my recovery (read Miracles in my October 2005 Update if you haven't previously, to get a little taste of the types of miracles that have Graced my path) - and now I have another recovering person in my life - a beautiful, intelligent, charismatic partner to share the miracles with me. I am so blessed and so grateful - there aren't words big enough to describe my gratitude.

I wish for all of you the level of Joy and faith and inner peace that my journey has brought me. I wish for you to be able to open up to the Grace of finding the freedom to be happy and Joyous in the moment no matter what is happening in your life. I wish Joy and Love and Abundance to U & Me ~ Robert 5/5/10 6:49 am

"A "state of Grace" is the condition of being Loved unconditionally by our Creator without having to earn that Love. We are Loved unconditionally by the Great Spirit. What we need to do is to learn to accept that state of Grace.
The way we do that is to change the attitudes and beliefs within us that tell us that we are not Lovable. And we cannot do that without going through the black hole. The black hole that we need to surrender to traveling through is the black hole of our grief. The journey within - through our feelings - is the journey to knowing that we are Loved, that we are Lovable.
It is through willingness and acceptance, through surrender, trust, and faith, that we can begin to own the state of Grace which is our True condition.
We are all beautiful swans who exist in a state of Grace, in a condition of being unconditionally Loved. The dance of Recovery is a process of learning to accept and integrate the Truth of Grace into our lives.
The goal in this Age of Healing and Joy is integration and balance. To integrate the Spiritual Truth into our physical experience so that we can fill the hole inside and find wholeness within. As we integrate our True Spiritual nature into our relationship with our physical being we can begin to achieve some balance and harmony with and between all of the parts of our being.

This age is a time for growing and learning, a time to become conscious of the True nature of the Source Energy, a time of Spiritual Awakening. We have been given the wonder-full gift of having the ability and the tools to start integrating the Truth of a Loving Universal Force into our day-to-day experience of life. We now have the knowledge and guidance that we need to start bringing some balance to our relationships - with ourselves and our God/Goddess, with other people and the planet - so that we can live in a way that allows us to experience some Peace and Love on our life path.
We can heal our wounded souls enough to change the dance of life from a dance of endurance and suffering to a dance that celebrates living. We now have access to the power to transform the dance of Codependence to a dance of healing and Joy." - Codependence: The Dance of Wounded Souls

The following section about my son contains two excerpts from the Joy2MeU Journal



"The Joy2MeU Journal is a publication I started in early 1999 while going through some severe financial challenges. I started it as a subscription area of my site both to try to get more income coming in and also to publish several books that I was writing that I didn't have the resources to publish any other way. I thought it was going to be a periodical thing when I started - kind of an online magazine. That isn't the way it worked out. It turned into something quite different - and very intimately personal. Starting in 1999 and continuing through the end of 2004 I shared in this Journal a personal journal where I was processing through my fear of intimacy issues. That very painful process resulted in getting me to a place where I am in a relationship and don't have time to write any more.;-) . . . .

The personal journal includes 58 web pages (probably close to a million words) and started with sharing my "April Fool's Day Lesson" in the Newsletter of the Premiere issue of the Journal. My personal journal was entitled The Path of One Recovering Codependent ~ the dance of one wounded soul. As I say in the story of the evolution of this Journal lower on the page, "it is . . . part of an autobiography, but one that only exists in this Journal and may never be published elsewhere . . " In writing those pages I faced and processed through multiple facets and levels of my fear of intimacy issues and two relationship opportunities for growth. There are a lot of stories from my life and recovery - and examples of applying recovery in the processing through various issues and situations - along with some pretty self indulgent writing.;-)" - Joy2MeU Journal

My Son Abe

I am going to use a couple of excerpts from my journal in the Joy2MeU Journal to give some background on my relationship with my son.

"I was feeling sadness as a result of my son's visit.

As I talked about in Dance 5 of this journal, my experience as a father has been a very painful and difficult opportunity for growth. I did not get to see my son for the first time until he was a year and a half old. I have never lived with him. All of the time I have spent with him has been as part of events - the trips I take with him, or when I bring him out to visit me. The relationship is a little unusual because of that." - Joy2MeU Journal The Path of one Recovering Codependent ~ the dance of one wounded soul Dance 10 My Unfolding Process June 2002

My son Abe has now been living with us for a little over 2 months. It is the first time that he has lived with me - though he has been with me for as long as a month during our summer "event" visits in the past. And he visited for a few weeks at a time, three different times last year due to his increasingly problematic relationship with his mother. Here is a long excerpt from my journal about how the Universe tricked me into being a father.

"My son is named Abraham. He turned 11 years old in January. The Universe tricked me into being a father - and it has been a very painful and difficult opportunity for growth. . . .

In June of 2013 I am editing this excerpt from my Journal as part of making amends to my son's mother who doesn't appreciate my perspective of what happened. I am also doing some editing on the text above this quote, and on the text below.

. . . . . . I also wanted my son to be able to experience his grand parents and their farm. No matter how dysfunctional my family is - they are still, much more nurturing than the environment he has grown up in.

So, visits with my son, and visits with my family of origin are both very sad affairs that stir up a bunch of emotions. I am very glad to see my son, and treasure our time together, but it is always very sad to say good bye to him again.

Today, I am very grateful to the Universe for tricking me into being a father. I can see now that with my terror of intimacy issues, it is probably the only way it would have happened in this lifetime. I do not in any way like the way it came about, or the way it has caused my son to grow up - but I have learned to accept that it is perfect in the Cosmic scheme of things, somehow, someway. I hope, and pray, that one of these days soon my financial situation will improve enough to be able to have him come and live with me. That will be another wonderful opportunity for growth." - Joy2MeU Journal The Path of one Recovering Codependent ~ the dance of one wounded soul Dance 5 My Unfolding Process June 2002 February 2001

My son is now 20 years old. He has been through hell. Not just the hell of a codependent mother and absentee father, but also a hell of physical pain. It was discovered only 2 years ago that he has a condition call hip dysplasia - something that is normally caught and corrected when a child is very young. The fact that his was caught in his late teens meant he needed to have surguries on both hips asap, and would probably need complete hip replacement surgury on both hips before he was 30. In the summer of 2008 he had the first surgury on one hip - and then developed a staff infection in the bones in his hip. He spend about 3 months out of the following 4 months in the hospital - and went through 12 different surguries during that time as the doctors fought this life threatening infection. He was on a lot of pain medication for very good reasons and ended up getting addicted to Oxycodone /Oxycotin. He went through treatment at a chemical dependency treatment center in Taos at the beginning of this year. (A treatment center I did some contract work for as a family therapist while I lived in Taos over 15 years ago.) It was an aftercare program associated with this treatment center that he was in in February that he got kicked out of for some infractions that didn't involve using. When he got kicked out of the aftercare program his mother refused to let him come home and he had spent several nights in a homeless shelter when we brought him out here at the end of February.

It was only because I had asked for help one week earlier and had donations and sales coming in that we were able to decide to bring him out here. I am sooooo grateful for the desperation I was feeling that led to me sending out the request for help - so that I was in position to rescue him from the streets of Albuquerque.

As I mentioned above, Abe is doing real good now. He is often going to 3 meetings a day and is building friendships within the AA community here. He has started to work the steps with a sponsor, and is slowly starting to change some of the behavior patterns that were driving his mother crazy (ie messy room, personal hygene, etc.) As he is sharing in meetings, and has now led a couple of AA meetings, his story has been surprising to me at times. Although he was set up genetically to be alcoholic with 2 alcoholic parents, I had thought that his addiction had resulted from the physical pain that he had experienced. (I talk on one of my web pages about the genetic, heriditary nature of alcoholism - and about how I believe that most addicts are genetically set up for it, but that it is definitely possible to become an addict without the genetic factors being involved: Answers to some Questions about Alcoholism)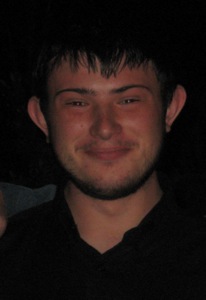 It turns out that he does have a history of alcoholic drinking - including getting drunk at my parents house when he and I were home for my father's funeral. My father, his grandfather, was his hero - and my father's death was very traumatic for him. He was talking to me a few days ago about his desire to get a tatoo to honor his grandfather - one that would be the name of my fathers B-17 Bomber that he flew in WWII. I asked him if he would wait until he was 21 to decide on getting a tattoo.;-)

Shortly after he got here, I told him that Susan and I didn't buy into his mother's perspective of him. She had been trying for years trying to "fix" him through medication and mental health diagnosis. I told him that Susan and I don't think anything is wrong with him other than his codependence because of the way he grew up. I look back on that now and think that was turning point for him - instead of being told something was wrong with him and he was to blame for any problems in his home situation, he got told something quite different. He is really maturing and growing right before our eyes now - it is very cool to see.

Anyway, he is here with us now - and I am very glad he is, and grateful we were able to bring him out here (even though it complicates the dynamics of our living situation.) Susan was always a big advocate of our need to rescue him from the situation he was living in because she could relate - being abandoned by her father and forced to live with an abusive mother. We are both proud of him, and keeping a close eye on him hoping that he continues to progress in his recovery. Last month we flew him back to New Mexico for a day for a Social Security Disability hearing. It is possible that he will be awarded some benifits - a huge necessity since he desperately needs medical insurance as his problems with his hip will need to be addressed on an ongoing basis. I get my medical benifits through the VA, and Susan has no medical insurance - so it is very important that he get awarded at least medical insurance. It is also possible he will be getting a monthly social security benifit - and a settlement for some back support. He has talked of letting us use some of that to get a bigger place to live - something that is definitely important at some time in the future if we continue to have 5 people living here.

He is looking for a job and going to meetings - and is very good at helping out with Darien. His full name is Marc Abraham Burney-Webb - thus a few people were confused when he showed up as my son Marc Webb on Facebook. He was thinking of just going by Marc now although he has always gone by Abe - but has decided there are too many Marks in the program out here, so it would be better to stick with Abraham for now.

He is a work in progress as are we all. So, More Will Be Revealed about how all of this is going to turn out. We are taking it one day at a time, moving forward with faith and reminding ourselves to embrace the moments of Joy that are available to us as we follow our spiritual paths wherever they lead us. Right now I am just very grateful to have the opportunity to make some amends to my son.

[
I shared excerpts from the Joy2MeU Journal article
Miracles
in my
October 2005 Update
. The reference to me being a mystical messenger is something I talk about on my
Metaphysical Pages
index page - and also in the Trilogy. The Trilogy referenced is not the Wounded Souls Trilogy I talk about above, it is the first book of a trilogy that will never be finished (that first book will never be finished to say nothing of that trilogy) - that is a
Magical Mystical Adult Fable
.]