Hello Magnificent Spiritual Being on my Yahoo mailing list,
Yesterday I had a breakthrough about my relationship with my father that should help me open up to Love in a whole new way. I am sharing the processing I did yesterday with you here, but I also added it to an article I wrote 5 years ago:
God the Father, and my father

5 years later - grieving for my father who DID LOVE ME!!!


Today would have been my Father's birthday. June 14th. Flag day. He used to tell us they put the flags up because it was his birthday.

It never felt to me like my father loved me. He was never able to say "I love you" to me directly in his life. On his death bed I said "I love you" to him - and the best that he could do was say, "Same here."

I have said for years - and said again at a CoDA meeting last night - that I think I have more shame because my father was there the whole time I was growing up. If he would have abandoned us physically and not been there - then I could have made up stories about him loving me. But he was there every day - and it never felt like he loved me.

Thanks to the beautiful, courageously recovering woman I am in relationship with, I realized last fall that it was my father that I got sober for. It had never occurred to me to think that. And also, thanks to being in a relationship with someone who is in recovery, I got in touch with pain from when I was an infant about what felt like my father's abandonment and betrayal. What felt like was his rejection because I wasn't good enough - because I wasn't lovable. I always have said that I never felt loved by my father, but what I realized last fall was that there was a time when I felt like he loved me - when I was a baby. His first son. Then my parents left the college town where my father was going on the GI bill - he always said he had to quit college because of me - and moved on to the farm I grew up on when I was about 6 month old. That was the start of my father working very hard to support a family that eventually included 6 kids. My next brother was born 15 months after me - and I was no longer the center of attention - but by then, I had already lost much of my father's attention because he was working to support his growing family.

I did get in touch with this infant wounding last fall, but I hadn't really worked through it yet - which was causing me to react - out of that wordless pain and terror of an infant who feels rejected and betrayed by his father - to my partner. That happened yesterday - and again today. The part of me that is convinced that I am so unlovable that even someone who seems to love me completely will leave me - as it felt like I lost my father as a baby.

When I reacted yesterday, and my partner was able to respond out of her recovery instead of out of her old wounded defensive behavioral reaction, I was not able to get through it - I just turned it back in on myself and judged myself for my reaction. Today when it happened and she again was able to respond out of recovery, I was able to bring the focus back to myself in a healthy way - and that led to my breakthrough.

I have been saying to people for years that my mother taught me how to rationalize abusive behavior - both with her role modeling and with direct messages like: "Your father really loves you, he just doesn't know how to show it." And I did learn to rationalize from statements like that. What was different today, was that for the first time ever, I got it on a gut level that what she was saying was also the Truth (with a capital T.)

My father did love me - and was incapable of showing it. My father did love me!!!!!!

My father died in May 2005 - just a bit over 5 years ago. I didn't grieve for my father then. I said that I had been grieving for not having a loving father for years - and that was the truth. But I did not ever really grieve for my father. Today I am grieving for my father. My father who did love me, but was incapable of showing me. Maybe it is not too late to be a different kind of father to my son.

Owning that my father did love me is hopefully going to let me finally open up to receive the love from my partner that I haven't been trusting because deep down inside I didn't feel like I was lovable.

6/14/10 12:56 pm. I finished writing this and sent a copy to my partner Susan at 12:16 - 40 minutes ago. We got off the phone talking about it - and crying - only a few minutes ago. The miraculous, incredible gift that is a result of us both being in recovery, is that me getting on a gut level that my father really did love me, helped her for the first time to get on a gut level that her mother really did love her. Huge paradigm shift for both of us!!!!!!!!!

I am going to be expanding on this processing in the coming days, and hopefully by Father's Day I will have been able to process through it in more depth and breadth and post it on my site. Right now, I am sobbing and crying because this is a huge piece - for both of us.

As long as at the core of my relationship with myself, was the belief / feeling that my father had rejected and betrayed me as an infant, there is no way that I could open up to receive love unconditionally from another person. There was no way that I could truly be more Loving to myself in how I treat myself, in how I live my life. As I say in the article above, I have made huge progress over the years - but this shame and terror of rejection was at the core of my relationship with myself. Opening my heart to Susan brought it to the surface for me. Now maybe I can really open up my heart to my self.

My father really did love me!!!!! ~ Robert 6/14/10 1:13 pm

Pretty huge breakthrough for me. Will be interesting to see what happens now. Not sure when I am going to find the time to do more writing - well I do, it will have to be in the middle of the night. Hopefully between now and Fathers Day I will find the time.
I posted a page with some special offers for Phone counseling that are available until July 4th. And I posted the latest batch of testimonials from people whose lives have been changed by my book, tapes, CDs, and website to the
Testimonial page
. Things are still very tight financially- haven't paid any rent for June yet. We have been paying it in 2 installments and need to come up with the first half pretty soon. Donations to the cause are always appreciated.
Donation/ Love Offering
5 years ago today I not only committed to a relationship by moving in with Susan - but got a whole family in the process. Tonight is the 5th anniversary for Susan and I - a record for both of us. It is a big day. My son Abe got 6 months today - and Darien has his school play (he is the star of course.;-) By the way, I posted a recent picture of Abe, and an old picture of Darien and I, on the
New and news page
recently. I will be posting a special offer for upcoming Intensives tonight for people on Facebook and on this Yahoo mailing list.
The adventure continues. Fertilizer leads to growth. There is Joy in some moments every day.
I hope you are able to find some Joy in your adventure today.
Robert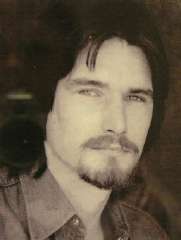 From Facebook


Two significant things happened in June that I documented on Facebook and not in these mailings. The first was being contacted on Facebook by someone I had been in acting school with 30 years ago. It was a trip to reconnect with those days. They have an alumni page on Facebook, and though most of the people that are on it were people who came after me, or were just starting there when I was almost done there, there was someone who had some pictures of a play I was in. On this page I am the one holding the hat with the mustache - and on the right is one of my head shots from those days. The picture (with the hat) is from a play in early 1983 - at the beginning of my last year of drinking when I really hit bottom.

"In the meantime, in the late summer of 1986, I had gone to work in an Chemical Dependence Treatment Center. I had been pursuing an acting career in Hollywood since 1975 and had been very good at being a suffering artist. It was a perfect path for both my codependence (suffering I learned real well from the church that taught me I was a sinner who was here to do penance for being born a sinful, shameful human) and my alcoholism (everyone knows that artists need to drink a lot and do drugs). As a result of doing Positive Affirmations and consciously trying to reprogram my subconscious beliefs I surrendered to going to work in a treatment center and giving up the suffering artist types of jobs that I had done for years." -The Story of "Joy to You & Me"

The other significant thing happened on June 24th. Susan called me late at night on her way home from an all day Landmark Education seminar she was attending. She called to say that she was ready to make a commitment to being with me exclusively for the rest of her life. This was a huge breakthrough for her because a major issue for her has always been her idea of Freedom. Since she escaped from juvenilehall at 13 and lived on the streets for months, she has resisted being "controlled" by anyone - and especially a man. To her making a commitment was the same as being controlled - being someone's property - and meant the loss of freedom. So, the willingness to consider making such a ccommitmentwas a huge breakthrough for her. It wasn't that she was acting on not being committed, it was that she wasn't willing to commit to not having a choice - that to her was too much of a loss of freedom. So, that night we got engaged.