Darien & "Papa" on the beach.


The big boy on the jungle gym at the Cambria park.

On the weekend that included January 23rd - the anniversary of our first meeting - we made a trip to Cambria. These are pictures from that trip. Cambria is a special place for me - a special place for Susan also. And it is a special place for us. We hope that some day we might be able to live back up there again. Although right now we are trying to figure out how we are going to pay this months rent here in Encinitas. It is a good time to remember what I wrote in my October 2005 Update - when I shared the incredible miracles that led me to Cambria back in 1995.

"So, I am going to share a little of the story of how I came here to Cambria. This is an excerpt from a page I wrote for my Joy2MeU Journal in 1999 when - as I talk about on that Donation page - I was without a home to live in for 6 months.

I tell this story not only to share the miracles with you - and to remind me to have faith - but also because I need to be reminded of the tools and process I need to use to maintain some emotional balance when my buttons are being pushed. As I have mentioned, my partner has defensive reactions that push all those deepest buttons - so the reminder is very appropriate in my life right now. And the reminder to have faith in the future while enjoying the journey one day at a time, is very timely and appreciated. As I was saying to my Lover yesterday - as we took a walk through the magical forest behind the house we want to rent - it is important for us to remember to not give so much power to fear of the future, and instead to "take time to stop and enjoy the baby." This time of experiencing her Love for me growing, our Love for each other growing - and sharing with her the experience of watching him grow - is the most amazing, Joyous time I have ever experienced. I am so grateful for this last few months no matter what the outcome of the situation turns out to be. I hope this adventure between us can continue for the rest of my life. ~ Robert October 17, 2005" - Joy2MeU Update October 2005

The difference now is that we need to take time to stop and enjoy the "big boy." ;-) And we still need to hope for miracles at the same time we are taking any action we can take to change the financial situation. I am again working the third step by sending out a message to the Universe that I could use some financial manifestation. Maybe there are some eskimos out there who will respond or the Universe will answer in some way soon: Working the Third Step - ASKing for help - Opening to Abundance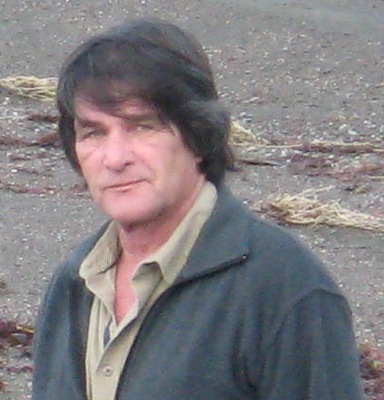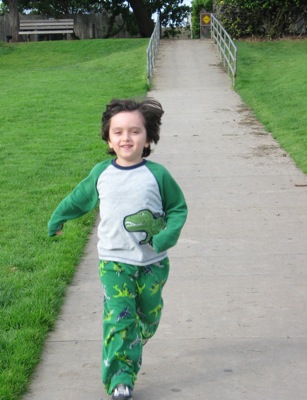 Darien running in the Cambria park.


Darien & Susan getting ready for the hot tub.

(If there was ever an example of the insanity of codependency, it is withholding attention and affection from a partner who looks like this.)